We believe that every person at St. Joseph's is important and deserves the best opportunity to grow and learn by providing access and equity to all regardless of their needs. 
Our Learning Adjustment policy follows the 2015 Catholic Education Response to Intervention framework. This framework is based on international research and is designed to ensure a fair and equitable distribution of support for all.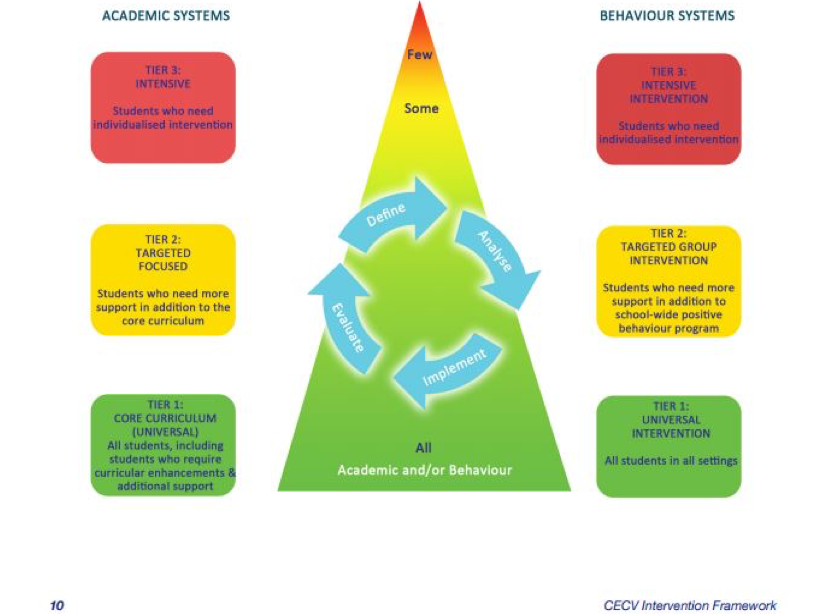 At times students do require intervention outside of the normal classroom environment to ensure the learning is in line with what the student knows and is targeted to the level of the student. A Response to intervention flow chart has been created to ensure a thorough process is in place for intervention across the school.  
At St Joseph's we offer the following interventions outside the normal classroom environment as a tier 2 intervention.
Click on the links below to find out more.