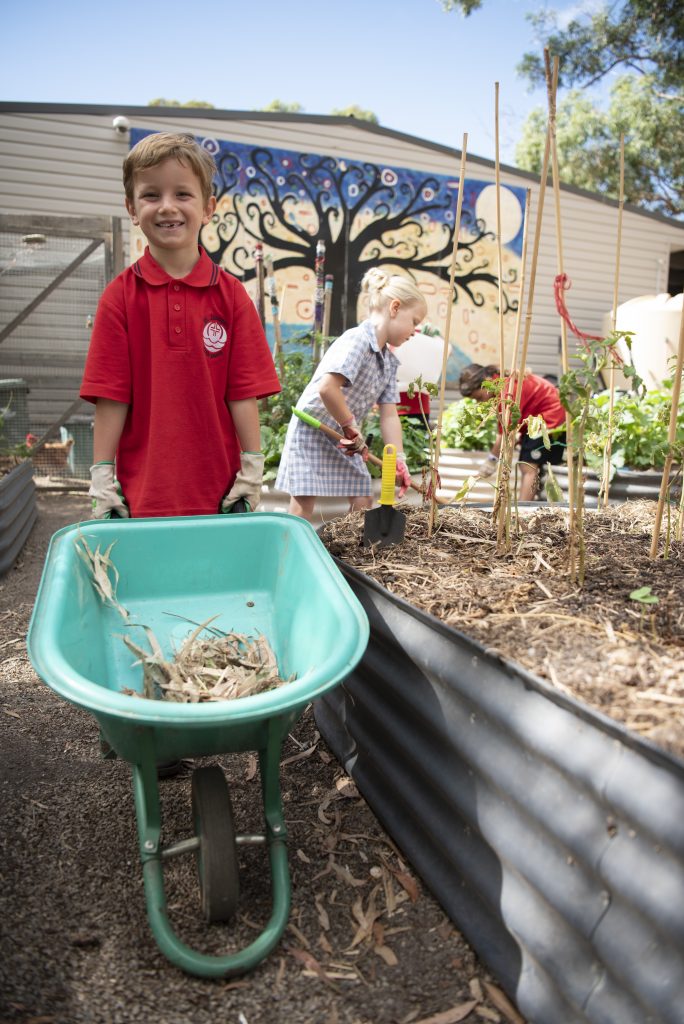 Our environment is important to us at St. Joseph's and in our Kitchen Garden we learn together about where our food comes from and caring for the earth.
In his encyclical 'On Care for Our Common Home' (Laudato si), Pope Francis addressed the issues facing our planet and stressed the importance of looking after the planet and each other as a fundamental part of our Catholic faith. The ethics of Permaculture- Earth Care, People Care and Fair Share, are our focus in our kitchen garden. Together we learn about growing food, giving back to our soil and caring for our environment. 
It is also a place for curiosity, investigation and collaboration. Teachers, students and our whole community find it a wonderful place to gather and enjoy.
Children visit the garden often and we have lunchtime activities in the garden twice weekly for children wishing to attend. The produce grown in the garden is used in the café or sold at our Produce Stall on Fridays after assembly. We collect our own seed and propagate many of our own plants.
In addition to the outdoor kitchen and a pizza oven, our outdoor learning space next to the Community Garden has provided a fantastic area in which to learn. It is also a great place for our community to gather.
As the seasons change so does the garden.